A spectrometer instantly analyses 21 elements of the chemical composition of the cast iron. Samples are transferred between the plant and the laboratory by pneumatic post.
A real-time reading and computer-validated results can be seen directly at the work station.
This step informs us of the particular properties during the solidification phase of the cast iron. It is carried out at the melting stations and it enables us to define the carbon content (essential chemical element of cast iron).
We carry out micrographic analyses using the ZEISS optical microscope. The microscope is equipped with an image analysis function that automatically analyses the grade of the cast iron  (Nodularity, graphite size and shape and pearlite/ferrite content).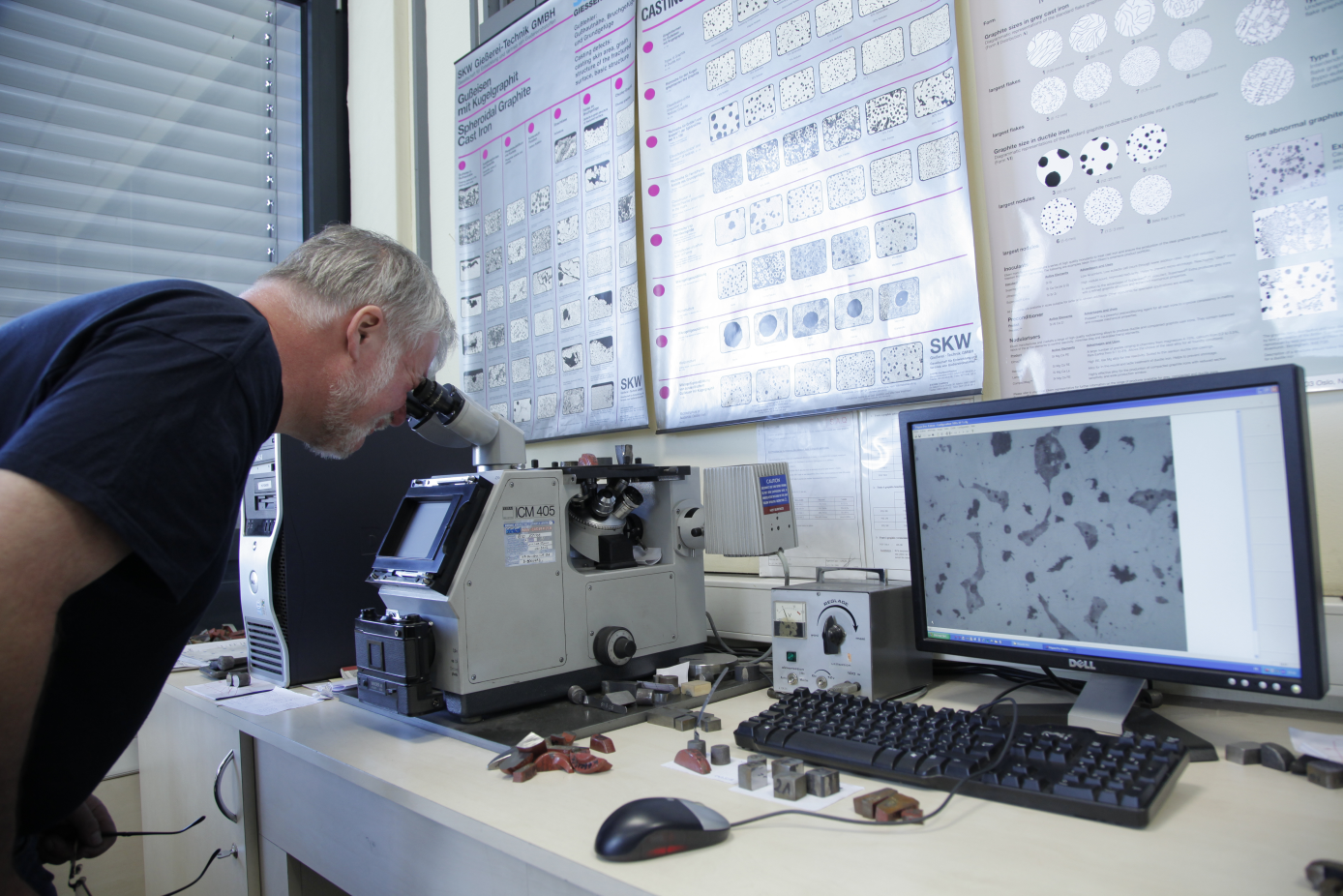 The sand laboratory monitors the quality of the moulding sand (compression/shearing, clay content/permeability, moisture, grain size) and the resin content of the core-making sand.
Tensile strength machines
The 20 tonne computerised tensile testing machine ensures that the grades produced meet your requirements; either cast separately or machined into the part.
Pressure and displacement is measured using a sensor. Bending tests can also be done with the same machine. 
Impact grades are tested on a 300J charpy pendulum. Tests at ambient temperature, as well as -20° and -40°C are possible and defined in the specific grades (400-18LT /RT and 350-22LT ).
We have two Brinell hardness machines. We use them to carry out HB (Brinell) and HRc (Rockwell) tests.